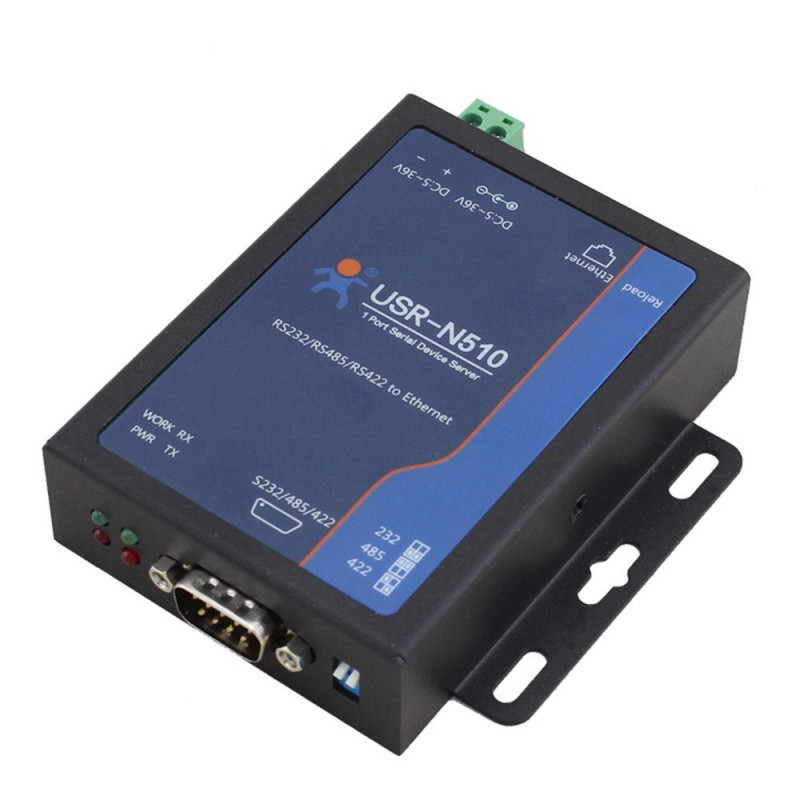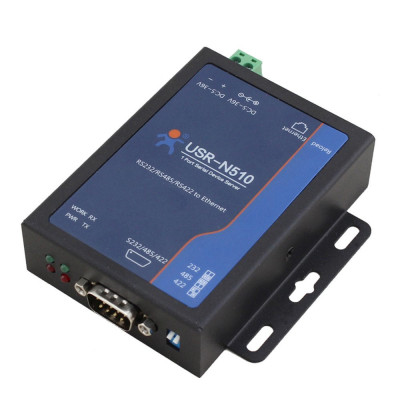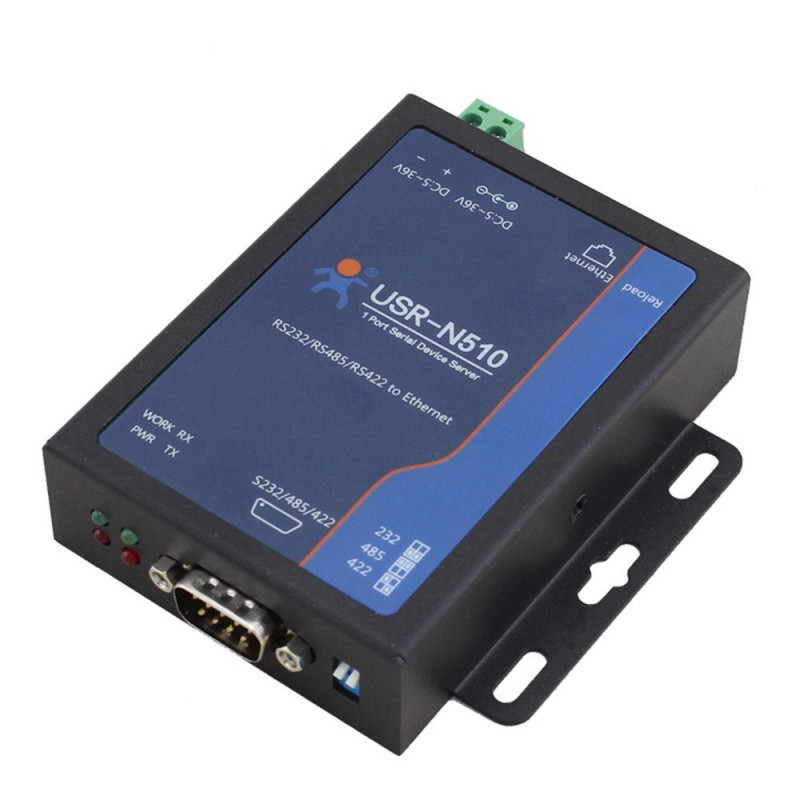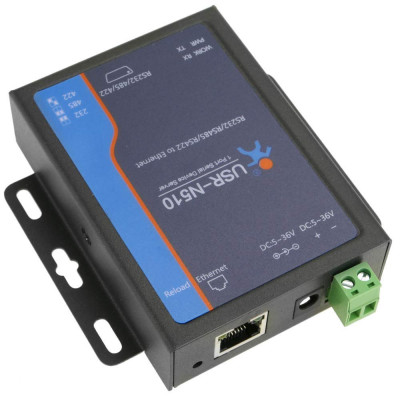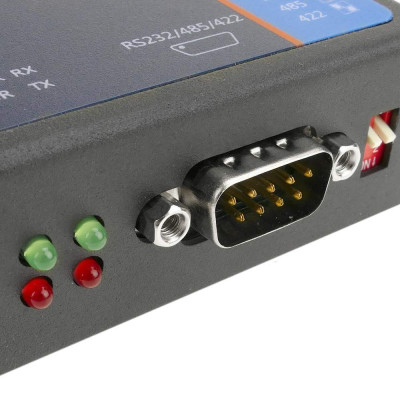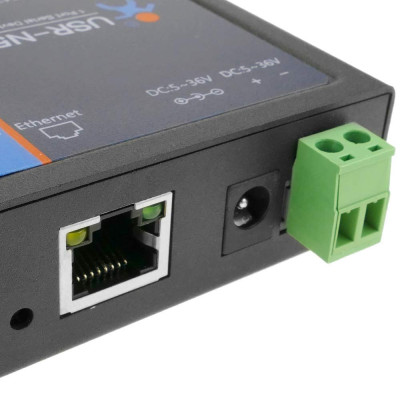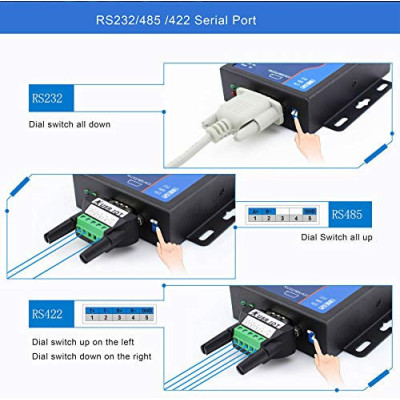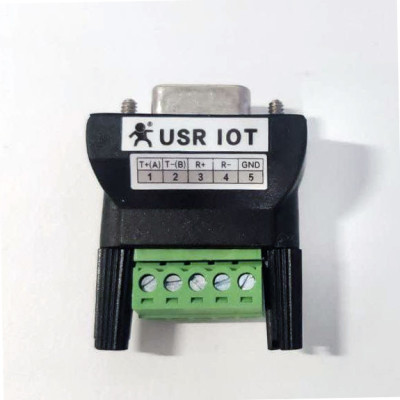  
USR-N510 Convertitore seriale RS232 RS422 RS485 A Ethernet TCP/IP
USR-N510 è un modulo convertitore da porta seriale a Ethernet
100% Availability
Shipping in 48/72 h with Express Courier
Worldwide Shipping
Equipment for converting TCP / UDP data to RS232, RS422 and RS485.
Cortex-M4 chipset with easy use, low price, low power, high speed and high stability. Mounted in metal case and with power supply.
Technical specifications:
- It has a serial port (RS232, RS422 or RS485).
- 10/100 Mbps interface with automatic detection.
- Auto MDI / MDIX compatible. You can use a crossover or parallel cable.
- Operating TCP server, TCP client, UDP, UDP server.
- Parameter configuration through a serial or network port.
- Level 5.0V RS232 / RS422 / RS485.
- Virtual serial port
- Mechanism to ensure that the connection is secure.
- In UDP mode, broadcast packets are not allowed.
- Compatible with gateways, switches and routers.
- You can work in LAN and WAN (internet or external network).
- RS232 transmission distance of 15m.
- RS485 transmission distance of 1000 m.
- 32-bit ARM CPU inside.
- 2 KV protection.
- Isolated electromagnetic
- Transmission speed of the serial port: from 300 to 230,400 bps.
- Configuration up to 3 Mbps.
- Network protocol: Ethernet ARP, IP, UDP, TCP, ICMP.
- Support Modbus RTU in Modbus TCP.
- Software tool: TCP / UDP configuration and test software.
- Configuration method: RS232 or via Ethernet (software available for download).
Package Contents
- USR-N510 converter
- DB9 screw terminal adapter
- Serial cable M-M 1,5 m
- RJ45 cable 1,5 m
- Power supply:
--- Input 110-240V 50/60 Hz - 0.2A
--- Output 5VDC - 1A
Links
User Manual:
https://www.usriot.com/support/downloads/USR-N510-User-Manual-V108.html
Manufacturer's website:
https://www.usriot.com/products/1-port-serial-to-ethernet-converter.html
2 other products in the same category: