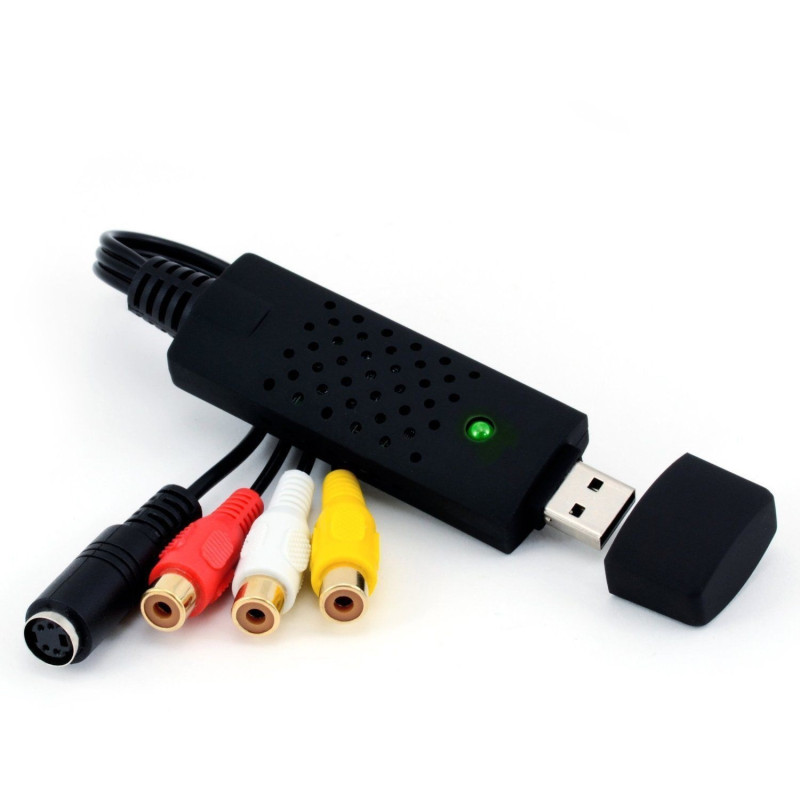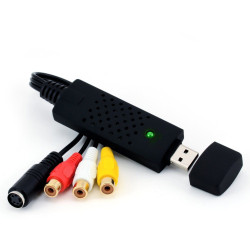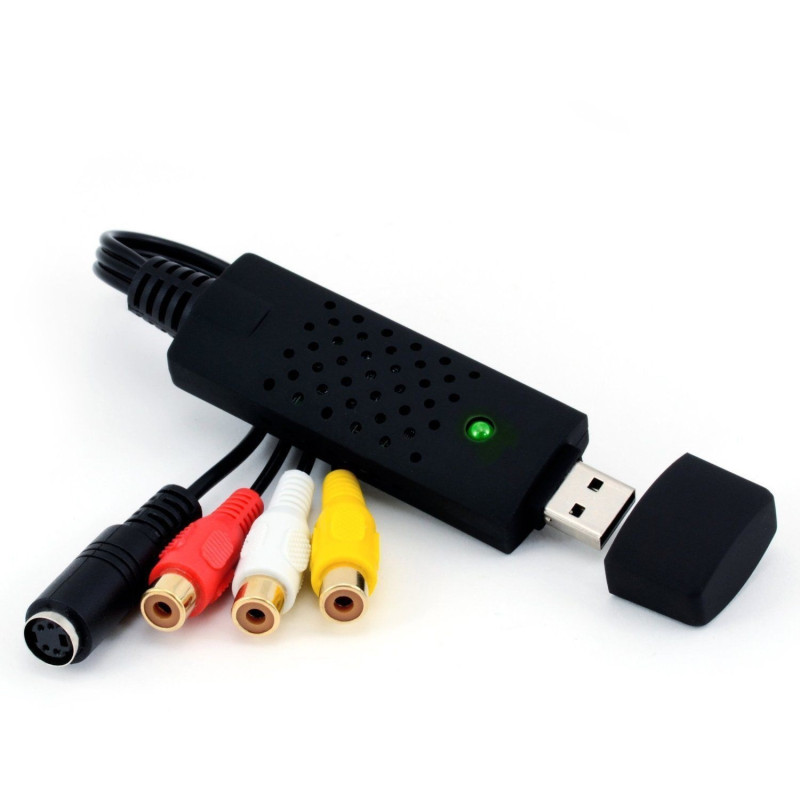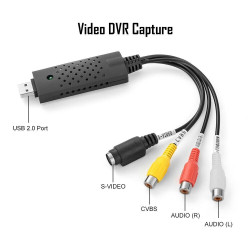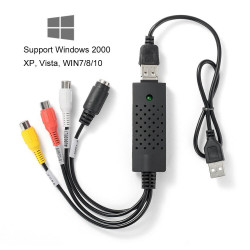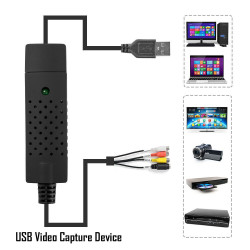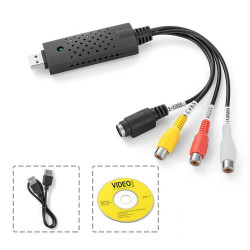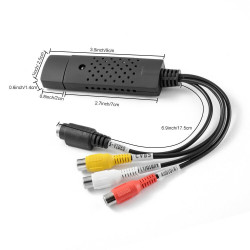  
copy of Grabber USB Video Capture - from Analog to Digital
100% Availability
Shipping in 48/72 h with Express Courier
Worldwide Shipping
Analog to Digital signal acquisition card

The videograbber allows you to digitize an analog video, that is to transform an old analog video into digital, to be then burned onto a blank DVD or saved on a hard disk .

With the Audio / Video Grabber you can connect DVD players, video recorders, cameras, digital cameras, camcorders, stereos or other AV devices with a Composite (RCA) or S-VHS connection to your PC or your laptop. Simply connect the Grabber to a free USB port on your computer and connect the reading device to the Grabber.

Thanks to the production quality and the gold-plated contacts, a superb image quality is guaranteed in the transmission! Honestech VHS to DvD 2.0 Capture software is supplied for saving and editing audio and video files.

Supported video formats:
MP3 - MPEG 1, 2 | PAL-SECAM resolution: 352x288 @ 25FPS, 480x576 @ 25FPS, 720x576 @ 25FPS / NTSC resolution: 352x240 @ 29.97FPS, 480x480 @ 29.97FPS, 720x480 @ 29.97FPS

Compatible operating systems: Microsoft Windows XP (32/64 Bit), Windows Vista (32/64 Bit), Windows 7 (32/64 Bit), Windows 8 (32/64 Bit), Windows 8.1 (32/64 Bit), Windows 10 (32 / 64 Bit)

INSTRUCTIONS FOR INSTALLATION AND CORRECT USE OF THE DEVICE:

1. Connect the RCA cables to the rear of the device by match the colors (Make sure that in the rear part of the VCR there is the slot for the RCA cables. If the VCR is of the old generation you will need to insert an adapter that allows you to convert the connection from scart to RCA).
2. Install the drivers and software on the CD

3. Insert the device into the USB port of the PC (ATTENTION, the USB port must have 2.0 features otherwise the device could be not working properly) ..
4. Start the software on the PC and press the capture button at the same time as starting the video on the VCR.

NB: Scart adapter NOT included in the package.

Contents Package:
- Video Acquisition Card
- CD with Software
A copy of the CD can be downloaded from this LINK
1 other product in the same category: