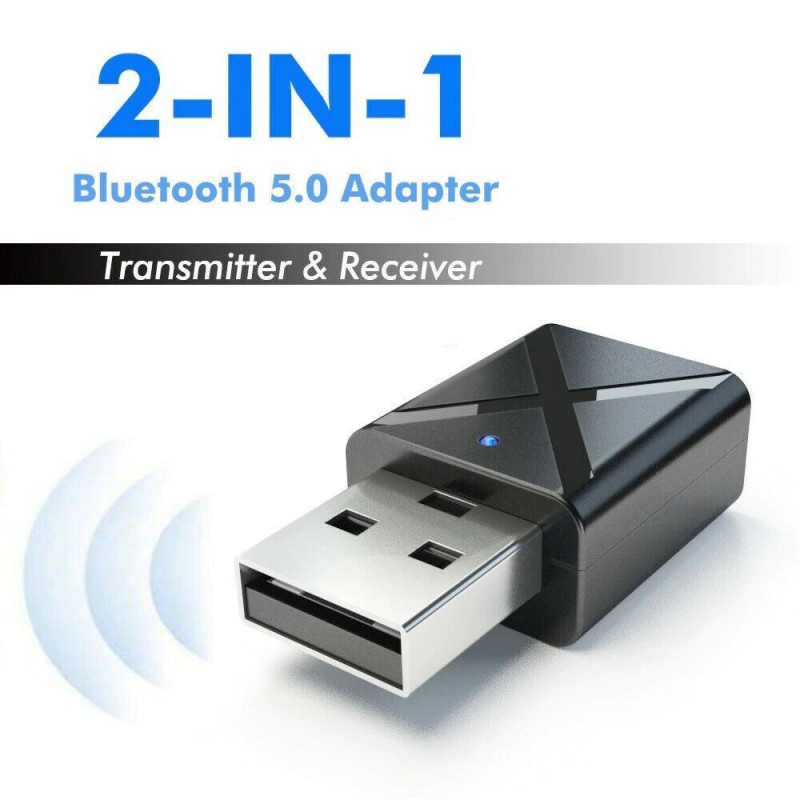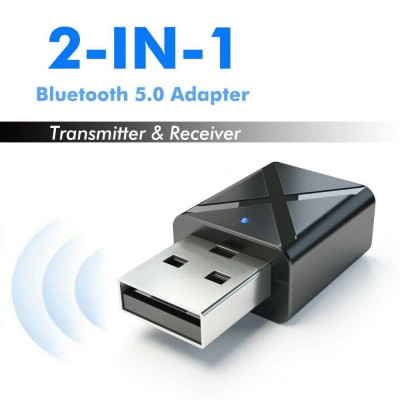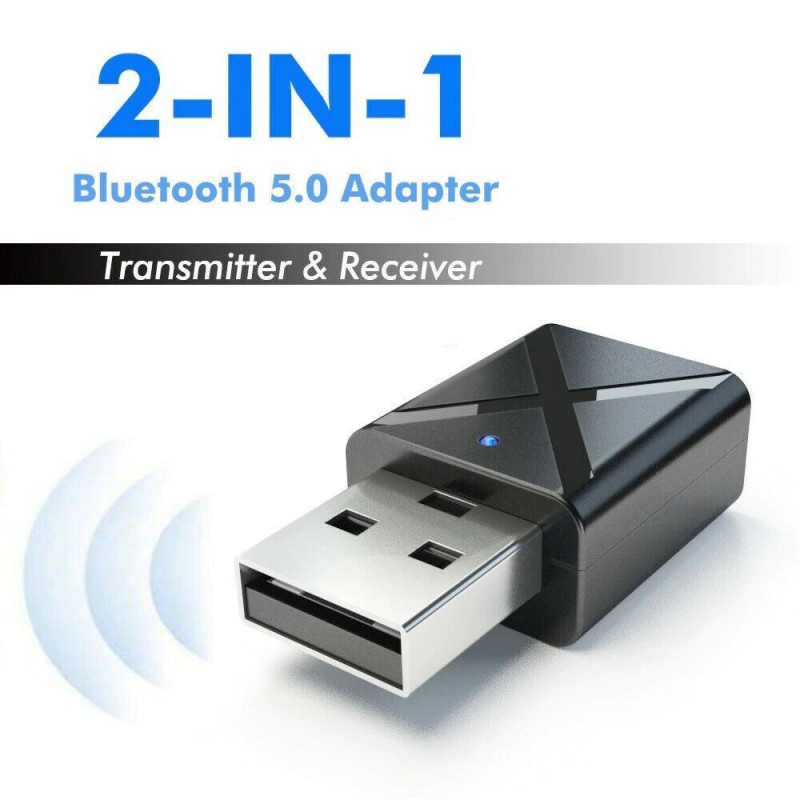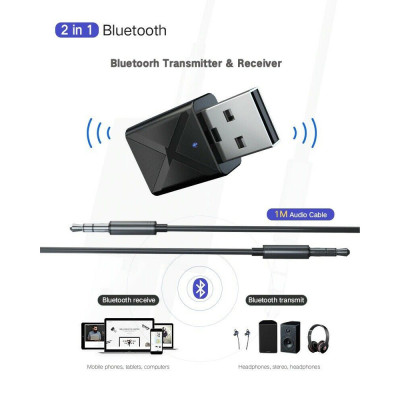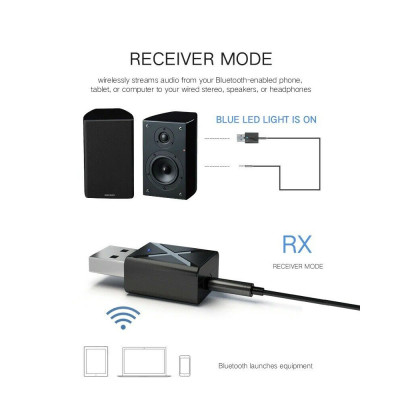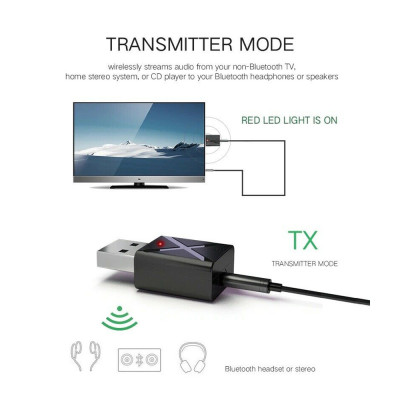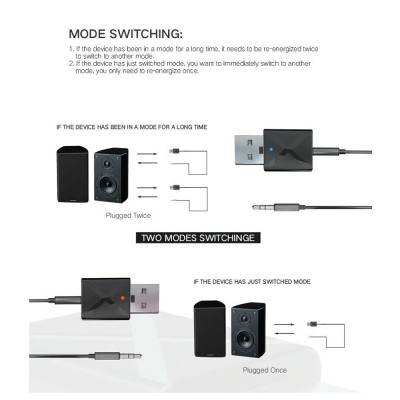  
2 in 1 Bluetooth Adapter Transmitter Receiver Wireless Audio AUX RCA Stereo
100% Availability
Shipping in 48/72 h with Express Courier
Worldwide Shipping
2-in-1 Bluetooth Adapter - Two Modes: Transmitter or Receiver
The KN320 measures just 32mm (1.26 ") and weighs only 3.2g (0.11oz ), but has powerful wireless audio streaming capabilities.
Small and light you can take it anywhere in your bag or backpack. This extremely portable and lightweight wireless audio receiver / transmitter is an ideal wireless audio solution for a wide range of situations and Uses.
Wide Compatibility: With the included 3.5mm cable, this adapter can be used on computers, TVs, laptops, home stereo systems, headphones, smartphones, Mp3 players, CD players, etc

Selection of the mode of use:
a) Power the key by connecting it to a USB port.
b) If the key has been connected for more than 10 seconds , keeps the previously chosen mode.
c) To change the mode, disconnect the key before 10 seconds and reconnect it. In this way the key will change mode à.

TX Transmission Mode - RED LED LIGHT
Transmits audio from non-Bluetooth TV or home stereo system or CD player to headphones / Bluetooth earphones or speakers
TX mode will automatically search for other Bluetooth receiving devices (such as Bluetooth headset, Bluetooth speaker, Bluetooth receiver, etc.), the red light flashes when pairing, and the red light stops flashing when the association succeeds.
After pairing, connect the product to a device such as a TV with the Jack 3.5 audio cable.
RX Receive Mode: BLUE LED LIGHT
Transmits audio from your phone / tablet / computer (with Bluetooth enabled) to your stereo, speakers or wired headphones
pairing name: KN320, find KN320 in the Bluetooth settings of the phone to be paired. The blue light blinks during the pairing process, then stops blinking after pairing is successful.
After pairing, connect the product to the audio device with the Jack 3.5 audio cable.

Technical Specifications:
Model: KN320
Technologies: BT5.0, A2DP, AVRCP (receiver mode only)
Operating range: up to 10m / 33ft (unobstructed)
Pairing name (receiver mode): KN320
Transmitter mode: red LED light is on
Receiver mode: blue LED light is on
Size: 32mm * 17mm * 8.5mm

Package Contents:
1x Bluetooth 5.0 Audio Transmitter / Receiver Adapter
1x 1m 3.5mm Aux Cable
1x User Manual (ENG)