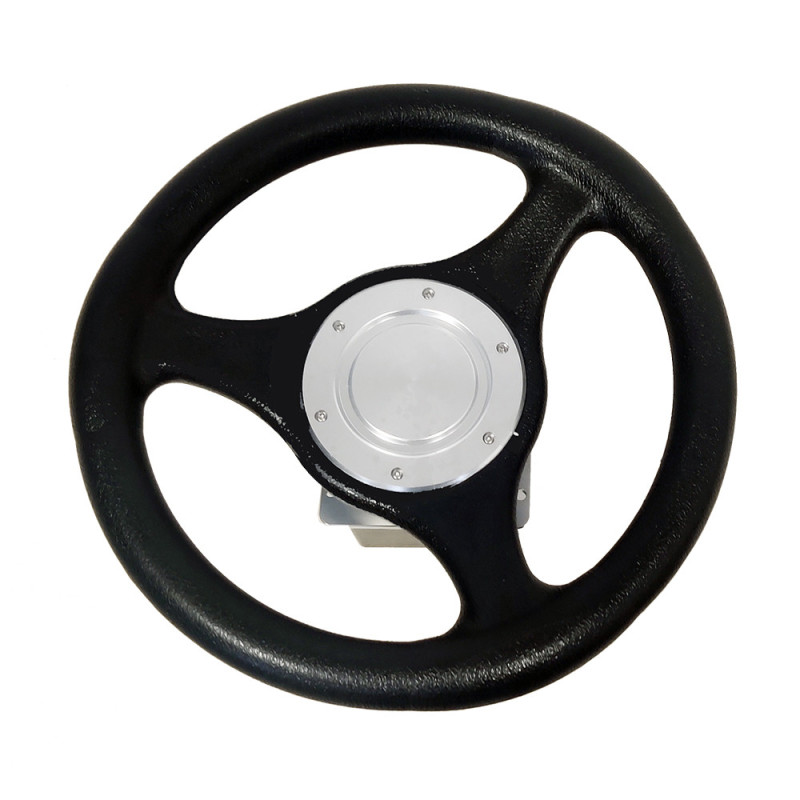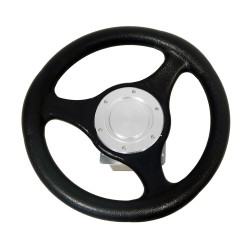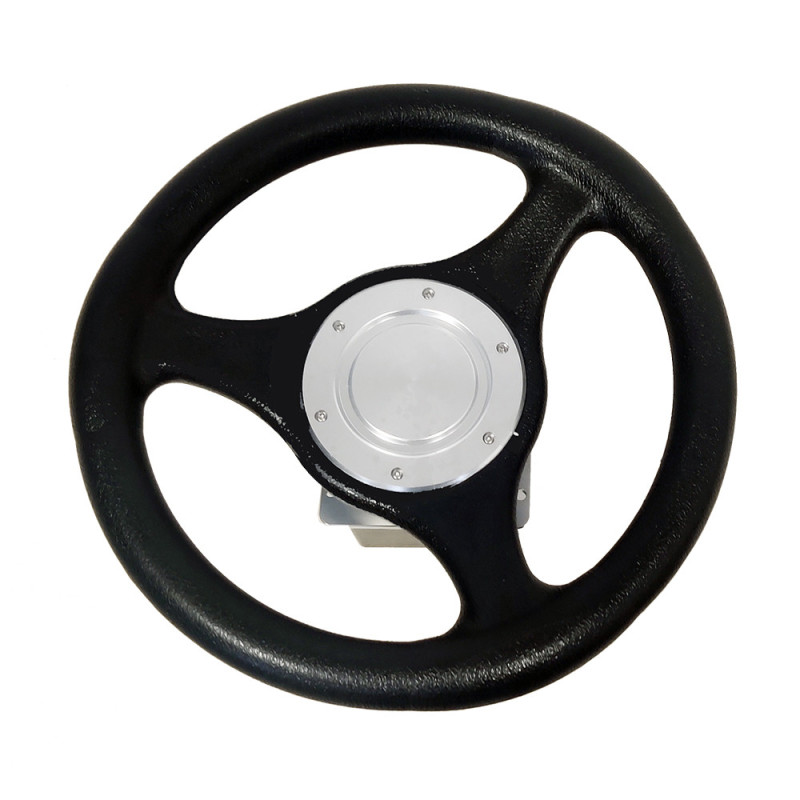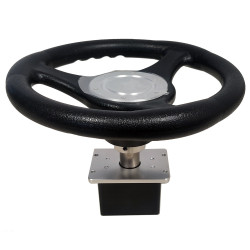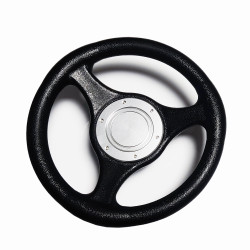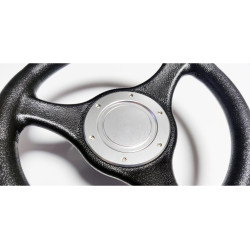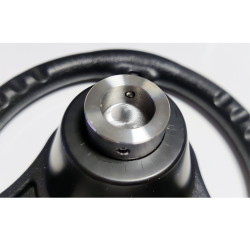  
Baolian Steering Wheel 20cm for Spinner - Driving Arcade Games
100% Availability
Shipping in 48/72 h with Express Courier
Worldwide Shipping
Steering wheel for driving Arcade games
Brand BAOLIAN - Special model, sold only by us.

WARNING:
< span style="color: #d0121a;"> The steering wheel ONLY applies to our Spinner. Remove the upper disk of the spinner by unscrewing the grub screw with the special Allen key.
The steering wheel is NOT applicable to other Spinners - The Spinner is not included with the steering wheel, buy it separately

Features and Material:
- Rigid plastic for the steering wheel
- Aluminum for the upper finish
- Steel for the fixing unit

Diameter 20 cm
Height from the fixing base to the steering wheel: 8 cm
Slightly contoured design, with a rough finish for a better grip.
16 other products in the same category: