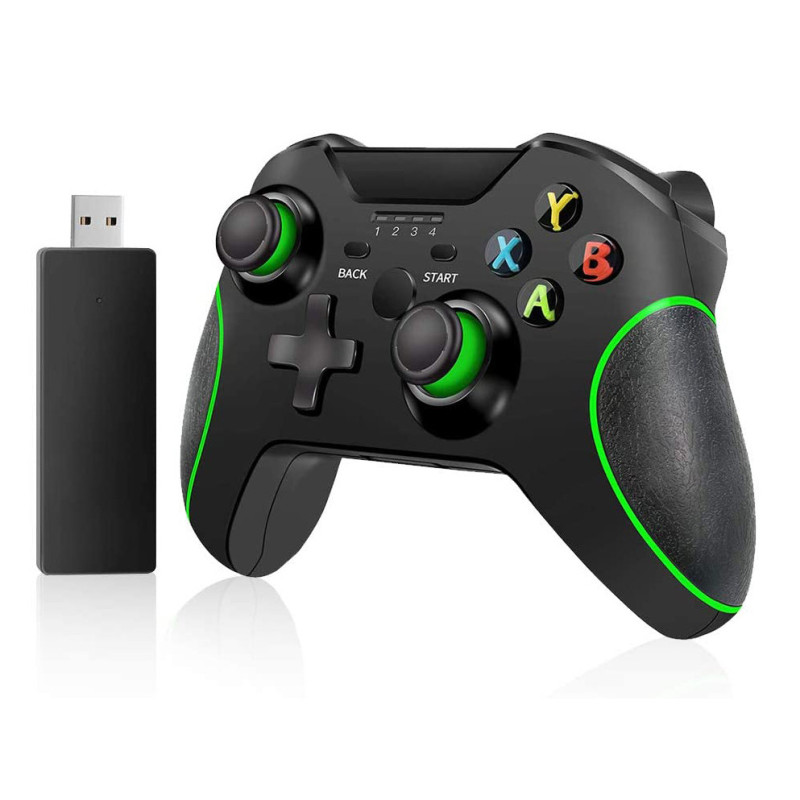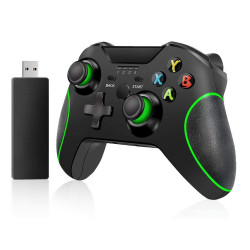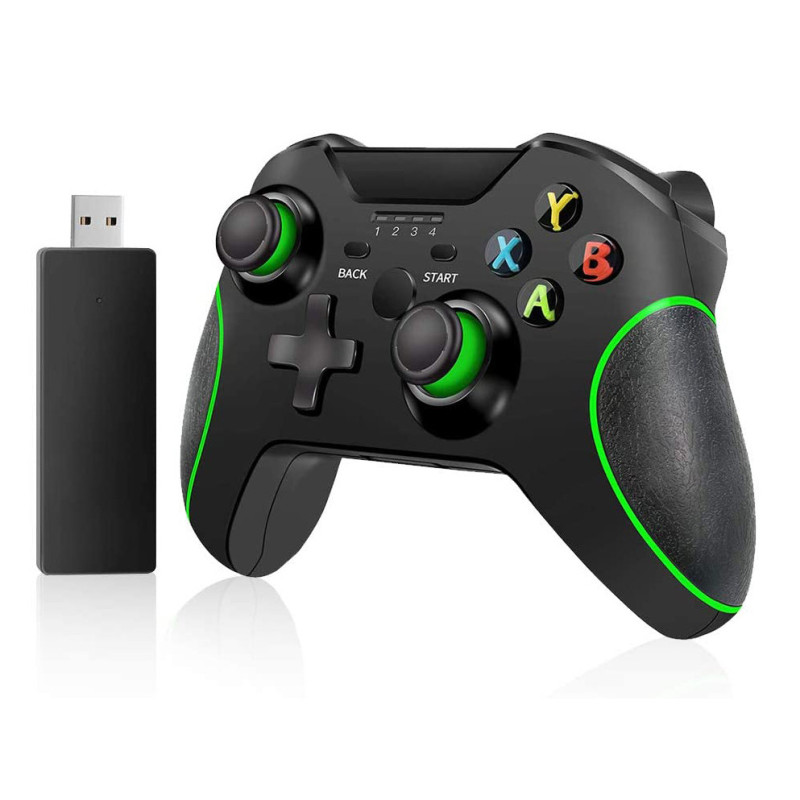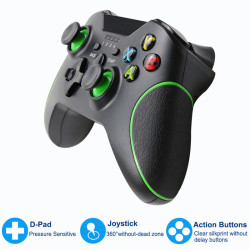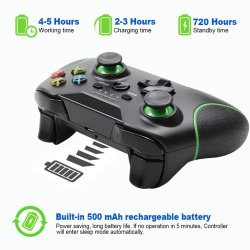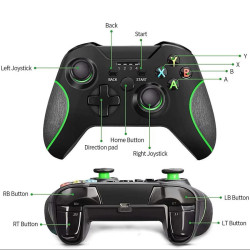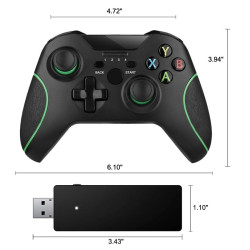  
Gamepad Controller Wireless per PC Xbox PS3 Android
100% Availability
Shipping in 48/72 h with Express Courier
Worldwide Shipping
Gamepad compatible for PC Xbox and PS3
USB key for Wifi connection included Controller for Microsoft Xbox and Console, also for PC on Win7 / 8/10.
This controller has an ergonomic design which gives you a more comfortable and comfortable feeling while playing.
The double vibration function will allow you to have more feedback.

Connection on XBOX Console (X-Input Connection)
Insert the receiver into the USB port of the console, the receiver light flashes; press the HOME button on the controller.
When the light is steady the connection is established.

Connection on PS3 / PC: (D-Input connection)
Proceed as above. when the lights on both the controller and the receiver are steady, the connection is established; is now connected for XBOX.
Press the HOME button for 5 seconds to switch to D-Input mode

Specifications:
Work platforms: Android / Windows PC / PS3 / XBox one
Operating mode: X-input / Dinput
Connection types: 2.4G Wireless
Operating distance: about 8m.
Battery life: 7 hours
Battery capacity: 500mAH
Charging voltage: 5 V.
Charging current: 350mA
Weight: 220 g.

Package Contents:
1 Xbox One Wireless Game Controller
1 Receiver
1 cable.
12 other products in the same category: