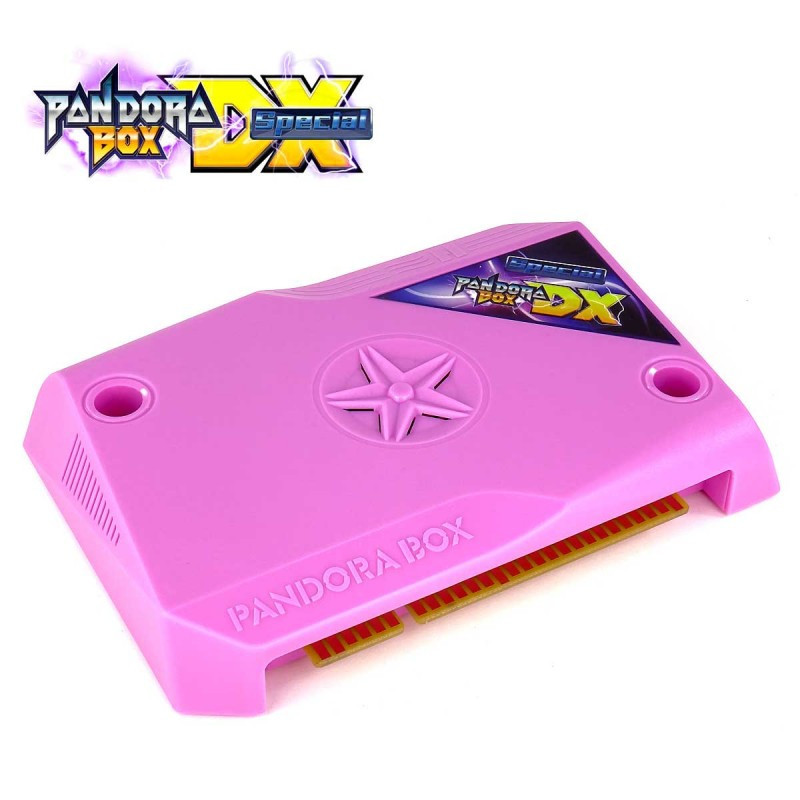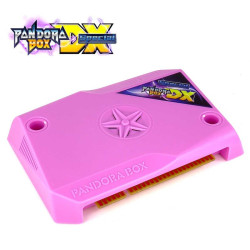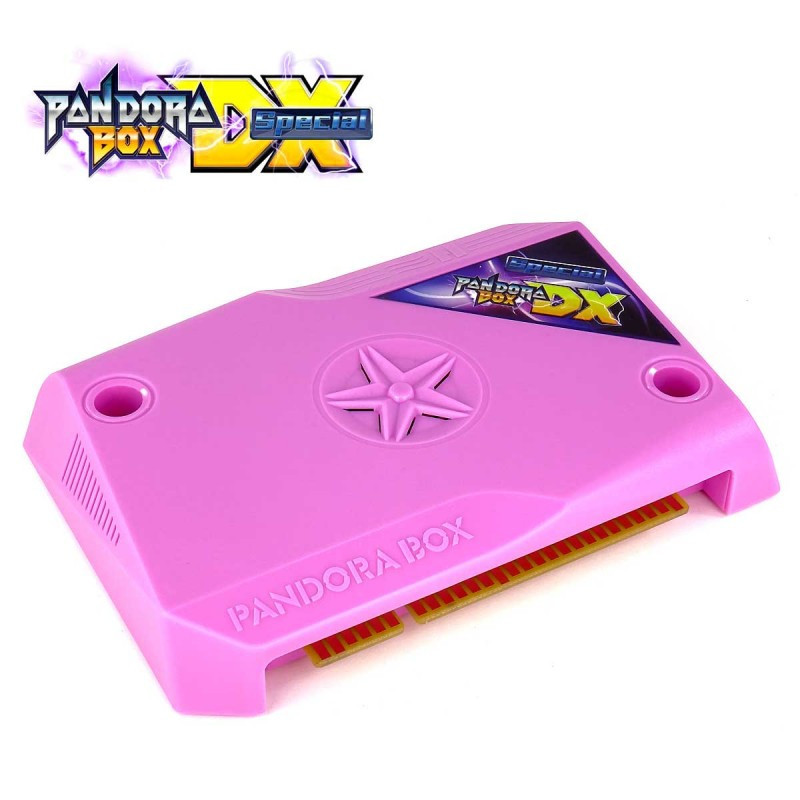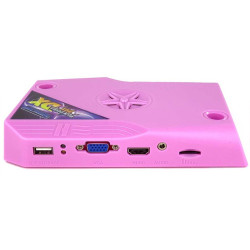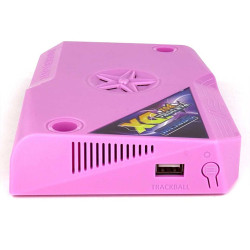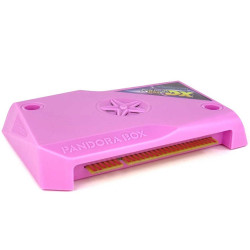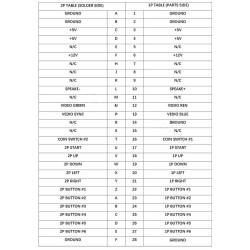  
Pandora Box DX SPECIAL - Game Card 5000 Arcade Jamma
100% Availability
Shipping in 48/72 h with Express Courier
Worldwide Shipping
Pandora's Box DX SPECIAL version - HDMI, CRT and VGA output - 5000 fantastic games.
Many interesting new features in this multi-game board: the board has a TIMER function, in case we want to activate the games based on time and not only on the credit inserted . In particular, there is the possibility of HIGHSCORE , that is saved the highscores of the games . It is also possible to automatically save game progression.
In addition to the above features, we highlight the incorporation of more than 100 3 and 4 player games that we can play thanks to the 2 USB connectors prepared on the PCB to connect our favorite Gamepads . In this way, we will be able to play up to a total of 4 players .
In relation to the graphics that we will see on the screen, we highlight the option "image enhancement" which can be activated or deactivated in the setup menu . This option basically adds smoothing to game graphics and blurs the pixels . Another new feature of this board is that it has also added the option to activate Scanlines to the games, giving us a more retro feel, if possible, when we play our great classics .
As for the performance of the games , we can see a marked improvement over the previous cards . The Pandora Box DX Special is armed with a Arm Cortex A7 1.9GHz Quad-core CPU, MALI450MP2 graphics and 2GB of DDR3 RAM . We didn't notice any LAG or Tearing in any of the games we tested, nor did we notice poor sound .
Pandora Box DX Special also has the ability to configure the controls according to user preferences and the option organize the list of games by genre: combat, puzzle, action, sports, etc ... or in alphabetical order . Another novelty that we can find in this tab is that it brings the option to select PAUSE in the middle of the game. Among these options we can configure the difficulty, the number of lives of each game separately, as well as modify the list of games < / strong> and hide the games we don't want to appear in it.
Sound-wise, this is the first Pandora Box to incorporate 5.1 surround sound . The card has its own internal sound amplifier , so all you have to do is connect a mini-jack cable to the card's jack output .

Dimensions:
Length: 18 cm
Width: 12 cm
Height: 3 cm

Supported Screens:
This card will output to VGA, CRT and HDMi
(1280 x 720) - (640 x 480) - (384 x 224 - CRT 15kHz)
** When set to AUTO, the card will automatically detect the monitor and output the appropriate resolution.

Product Features:
- 5000 classic Arcade games
- Outputs to VGA, CRT and HDMI
- Supports pause and save function
- Can be set to coin-operated or free game mode
- Saves with highest score
- Integrated scan line setting
- Game timer setting
- Selection menu with animation of each game.
- Fully graphical configuration without DIPSWITCH.
- FreePlay management.
- Direct feed through the JAMMA port.
- Video output in VGA on Sub D15 port
- HDMI video output on HDMI port (NB: if you connect an HMDI cable and a VGA cable, the video output will only be on the HDMI port.)
- 15Khz video output on the JAMMA port after changing the resolution.
- Amplified audio output on the JAMMA port.
- Non-amplified audio output on the jack port (requires an audio amplifier and an anti-interference) .

Harness:
In order to view the exit menu in free play mode, you will need to make sure you have a button connected to Player1 on the JAMMA harness. Please refer to the pinout in the image
For Candy cab owners (Atomiswave / Egret 2 / Egret 3 / (New) Astro city / Blast city etc ..). And all the terminals that have the ground of the commands connected to pin 27. It will be necessary to purchase an adapter not available on Digitalkey.

Package Contents:
- Pandora board Box DX SPECIAL
- User Manual in English